Isn't it annoying to plug in your USB or any other kind of external device to your computer and it scans or asks you what to do with it? Well… Some people may already know what to do and it is a hassle to close the autoplay feature each time we plug in our device. Below are some instructions to successfully disable this feature:
1) Click Start (Windows Orb)
2) Type in "run" in the search bar
3) Click on the "run" icon
4) Type in "services.msc" and press enter
5) Search for "Shell Hardware Detection" in the list
6) We want to right-click this item and select "properties.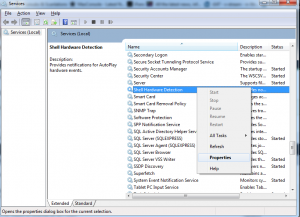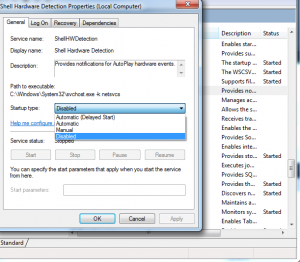 7) We now want to disable this item
8.) From the drop down, click Disabled, and press Apply. You may be asked to disable something else afterwards
8a) If so, continue to press OK/Yes and restart your computer to complete the changes
9) You should no longer be plagued by the autoplay feature!